Daf Lead The Way On Fuel Trials At Yeardleys As More New Trucks Arrive
20th October 2017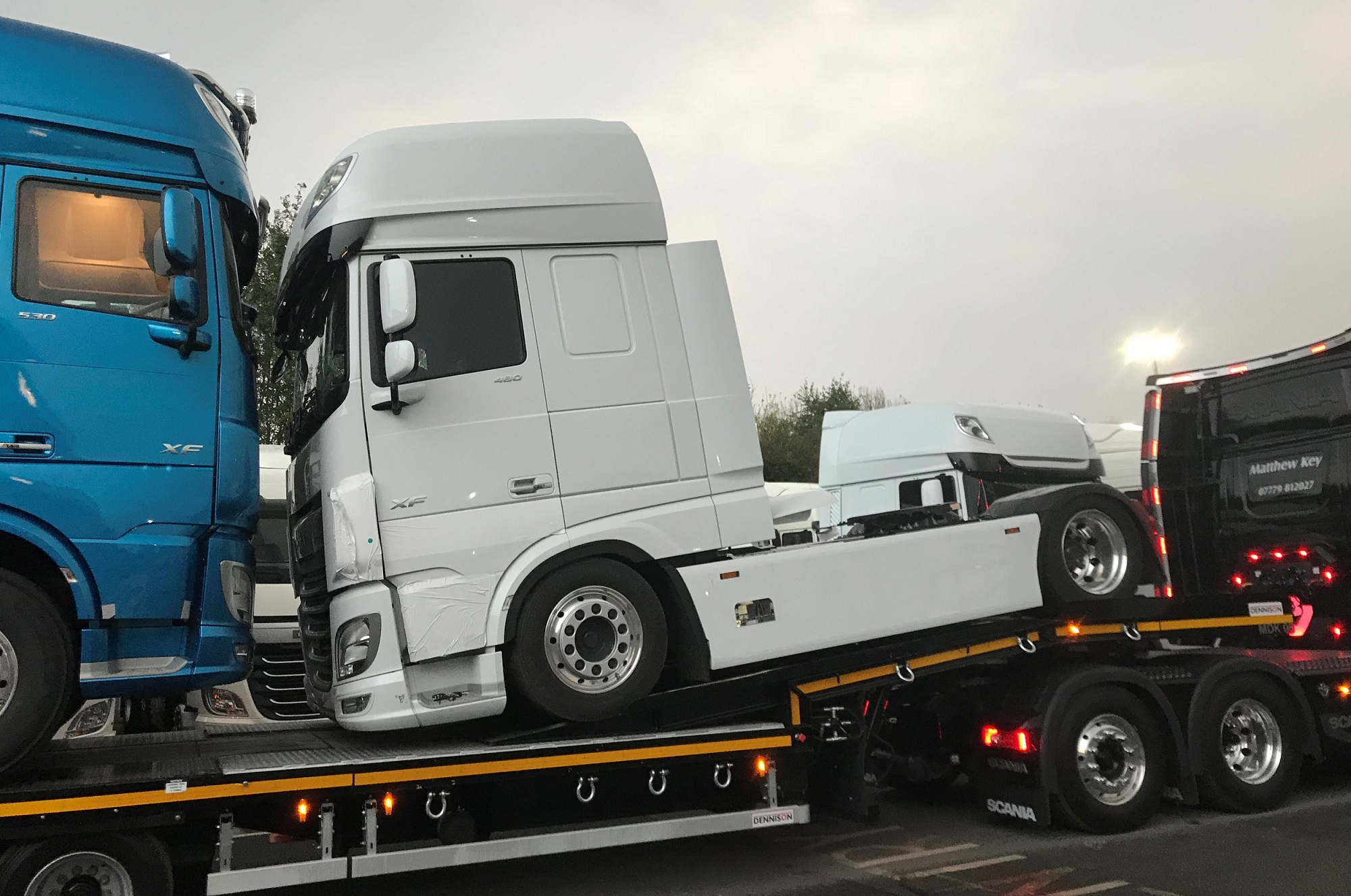 Brian Yeardley's are again looking to buy more new trucks as additions to the fleet to work both on the European general cargo business and TRUCKINGBY the live event division.
So far the new DAF 95XF 480 BHP 4x2 tractor units with DAF's new gear box and long range dif are averaging over 10mpg on heavy 40 tonne general cargo work into Europe, and on a recent event a new DAF running from Lisbon, Portugal to Germany averaged 12.3mpg throughout the journey.
Kevin Hopper, MD of Yeardley's commented that the new DAF XF Super Space cab was really the truck to beat at the moment, not only because of the mpg it is returning, but also because of its road safety features which have now made it one of the safest trucks on the road, whilst the new Euro 6 cleaner engines ensure that CO2 emissions are reduced to help protect the environment.