General Cargo – UK & European Logistics.
Founded in 1975, now with over 45 years of excellence built on quality values, CARGOBY Brian Yeardley is today still a family owned company, operating one of the largest fleets of 'Mega' trailers (100cbm) in the UK from its Head Office in Featherstone, West Yorkshire ideally situated for the major motorway links.
We also have a depot and warehouse facility in Ashford, Kent, just off Junction 10 of the M20, 15 minutes from the Channel Ports and Tunnel.
OUR EUROPEAN ROAD SERVICE
CARGOBY is the updated brand name of Brian Yeardley Continental who is a major operator in UK & European Road transport and for 45 years has been offering daily departures on our own fleet of driver accompanied mega-trailers servicing the following countries:
United Kingdom
France
Spain
Portugal
Italy
Netherlands
Belgium
Germany
Luxemburg
Switzerland
Austria
We already have a strong network of agents across Western Europe, and have now widened this to encompass Eastern Europe by adding further agents in the Baltic states, the Balkans, Romania, Bulgaria and the Russian Federation.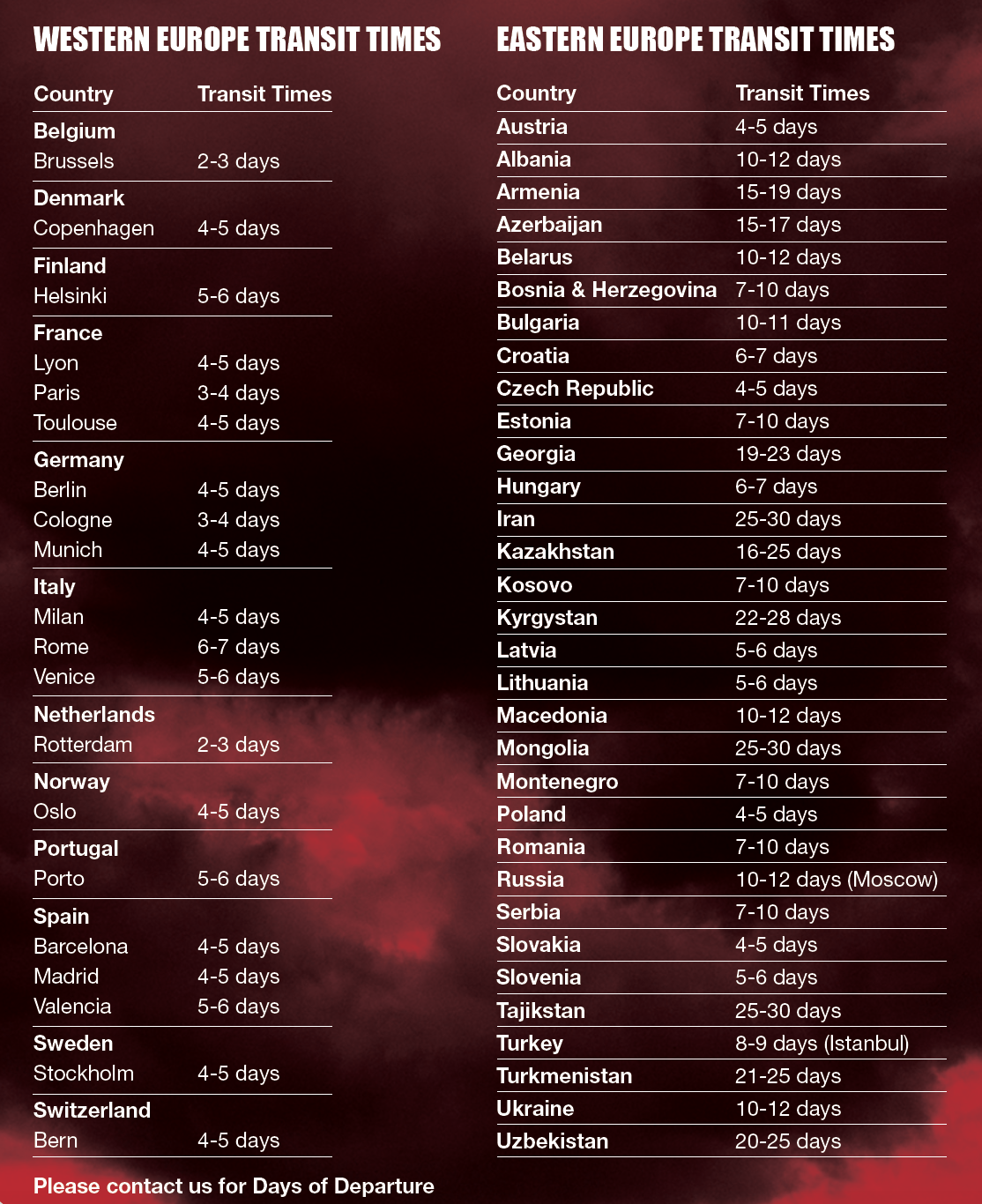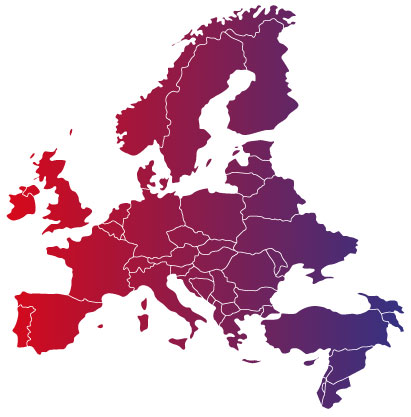 CHOOSE THE SPECIALISTS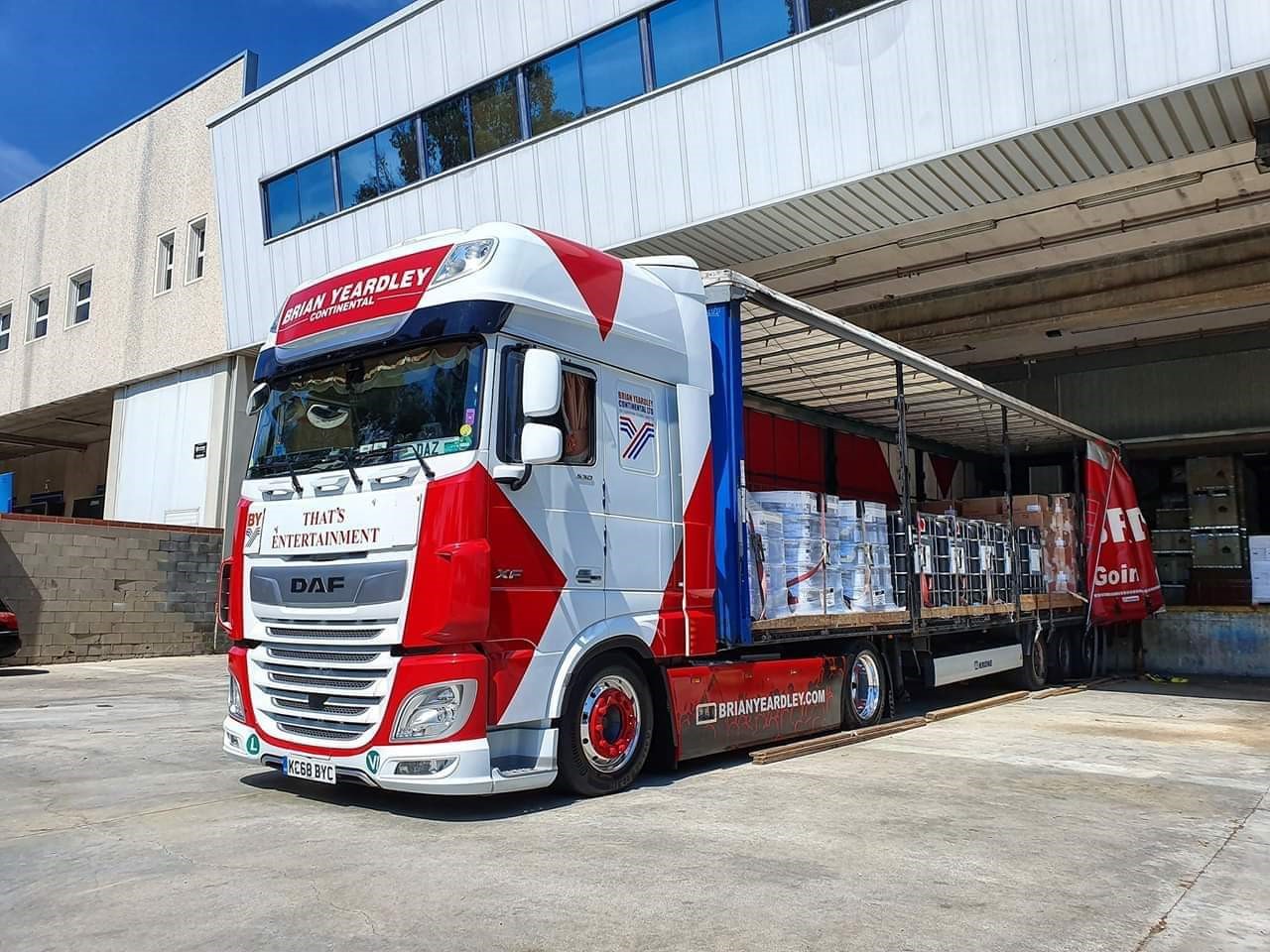 Our CARGOBY European Road Transport Services include:
Export & Import
Groupage Consignments
Full Loads
Hazardous (ADR) and non hazardous goods carried
Onsite DGSA's (Dangerous Goods Safety Advisors) on call 24/7
Dedicated Express vehicles for those urgent consignments
All of our vehicles are fitted with satellite tracking to ensure total load safety and security
Customs documentation and clearance
Our team of experienced, professional, friendly transport operators will be able to help, advise and give competitive quotes on any of your transport requirements.
BREXIT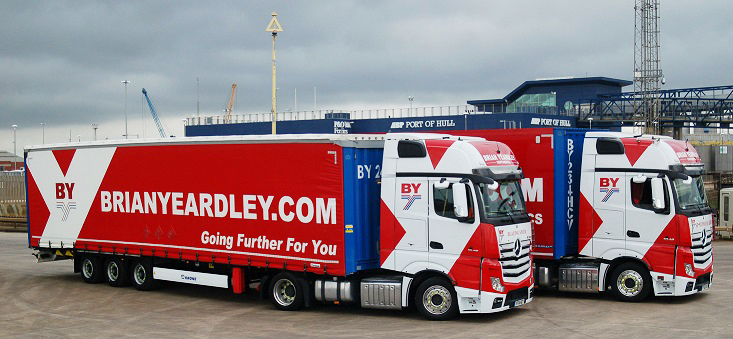 Here at CARGOBY we are constantly assessing the potential impacts of Brexit on our customers business and how it will affect international trade.
Since the Brexit vote in 2016, our Brexit Team have been working on plans for the various outcomes and preparing for every eventuality, whilst ensuring that our customers are given the right information and support.
Important Brexit information for your Company:
In the event of a 'No-Deal' Brexit, all goods being transported to and from the UK & Europe will require customs clearance.
CARGOBY can offer your Company the following services:
We can arrange the customs documentation for export & import
We can act as your Direct Representative – if you require this service please send your request by email to sarah.hopper@brianyeardley.com. Upon receipt of your email we will send you an authorisation form that you will be required to complete.
Your Brexit Checklist:
EORI Numbers
An EORI number will be needed for Customs Clearance. If your Company hasn't already got an EORI it's free to apply, the application takes only a few minutes.
Find your EORI number at:
Commodity Codes – do you know where to find them?
You will need to establish the correct commodity code for your goods. This will allow you to apply the correct rate & amount of Duty to enable you to be compliant with HMRC. It also allows your goods to be correctly declared for customs clearance.
Commodity Codes can be found at:
Paperwork & Information Checklist:
The following paperwork will be required with all shipments:
Commercial Invoice
Packing list
We will also require the following information:
Importer
Exporter
Goods Description
Weight of Goods (Gross & Nett)
Sales Value & Currency
Incoterm
Country of Origin
EORI Number
Commodity Codes
For further Brexit information please contact sarah.hopper@brianyeardley.com
Loading news...
Get in touch
Whether you need a something delivering to somewhere, or you're taking a whole show on the road, we can help.
Talk to our great team to find out how we can help.
Arrange a callback