LIVE EVENT LOGISTICS SPECIALISTS
Why choose TRUCKINGBY Brian Yeardley?
Our drivers are our ambassadors the people our clients see on a day to day basis while on tour or at an event with you, these guys are our "A Team" they are all highly motivated, customer friendly, fully trained plus they all have vast knowledge and experience of Concert, Festival & Arena touring around the UK, Europe and beyond so wherever your gig they will ensure you arrive "On Time -Everytime" hassle free and rockin up in style.
So whatever your event logistics requirement you can be assured that the trucking by team at Brian Yeardley will deliver the exacting service that you have needed with professionalism and a smile!
VEHICLES
For more in depth information about our fleet please choose 'The Fleet' tab at the top of the page.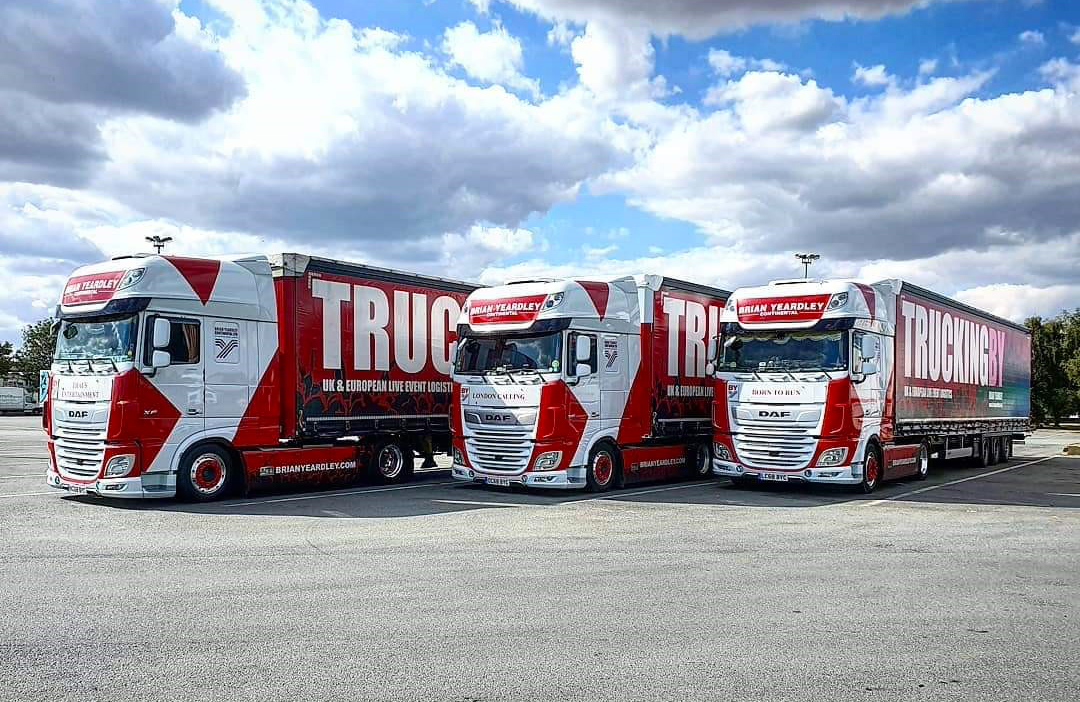 BACKLINE
If you need your backline securely storing between tours we are only too happy to help. For more details on this facility please click on the 'Backline' tab at the top of the page.
BREXIT
TRUCKINGBY are constantly assessing the potential impacts of Brexit on our customers business and how it will affect international trade.
Since the Brexit vote in 2016, our Brexit Team have been working on plans for the various outcomes and preparing for every eventuality, whilst ensuring that our customers are given the right information and support.
For Brexit information and how it may relate to your requirements please contact sarah.hopper@brianyeardley.com