More Mercedes Actros Euro 6 For Brian Yeardley
25th April 2014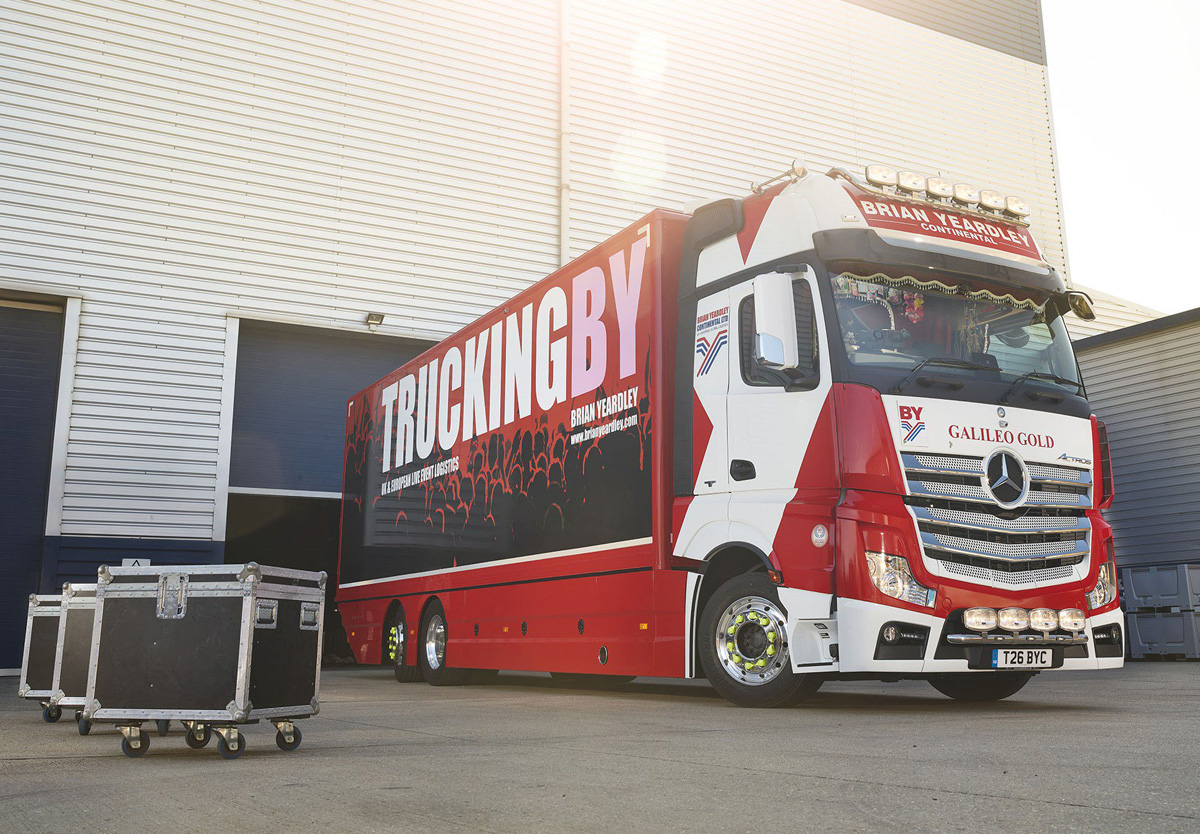 Brian Yeardley Continental have recently taken delivery of five new left hand drive Euro 6 Mercedes Actros Giga Space 1848 LSnRL complete with Predictive Power Train & Active Breaking Assist as part of their on-going fleet renewal programme. This is the second wave of an order of fourteen that were placed with Mercedes in late 2013, the last five trucks will be delivered in June 2014, the first Mercedes Actros Giga Space went into service in January 2014. The investment in new equipment has cost the company over £1.2 million so far.
Managing Director, Kevin Hopper said "these fourteen trucks are the first phase of our fleet replacement programme which will happen over the next two years - after carrying out trials on different makes and models of trucks in 2013 we were very impressed with the demonstrator that Mercedes loaned us, and over the 10,494 miles that we covered in the vehicle the average mpg was 10.5mpg over the trial period during which time the truck went to such places as Southern Italy and Spain. These trucks will save us money as they are averaging between 2 or 3 mpg better than the vehicles that they are replacing, therefore helping us to reduce our running costs and with the Euro 6 engines our carbon footprint, whilst offering our customers more value for money.
In keeping with Company tradition, the new trucks are named after famous race-horses.