TRUCKINGBY Win Tpi Award For 'favourite Trucking Company 2019'
6th March 2019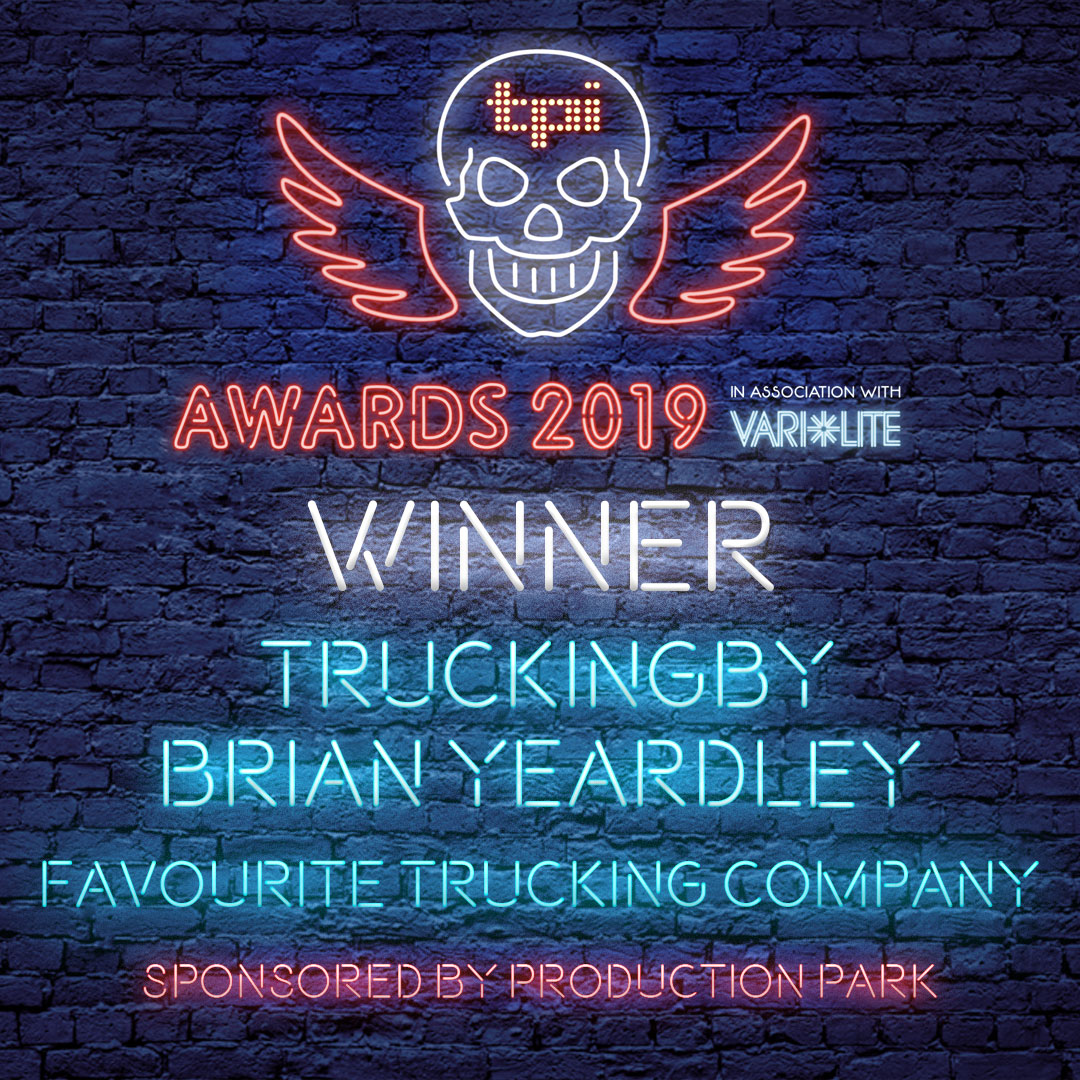 West Yorkshire based haulier /transport specialist Brian Yeardley Continental are celebrating winning one of the industries most prestigious awards.
Their TRUCKINGBY Brian Yeardley division, which specialises in live event logistics around the UK and Europe has won the TPI Favourite Trucking Company Award for 2019 at Battersea Evolution in front of over 1600 music industry professionals.
Kevin Hopper, Managing Director of Brian Yeardley's said 'Winning this award is a huge deal for us, when you look at the iconic trucking companies who were also nominated it was quite humbling for us considering the relatively short period of time that we have been transporting music equipment for bands around the UK, Europe and beyond. Our success is very much down to our staff and especially our outstanding team of tour drivers who sleep all day and drive all night between gigs to deliver the essential equipment to put on shows for such artists as_ The Red Hot Chilli Peppers, Florence & the Machine, The Black Eyed Peas, Phil Collins, Paul Weller, Little Mix, Van Morrison and Cliff Richard.'
This year TRUCKINGBY already have three tours going out as far as Russia as well as a very busy 'festival season' both at home in the UK and across Europe, where their drivers and their trucks can be away for up to three months on any one tour.